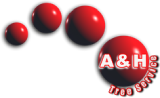 We are a premier tree removal company, our team of experts in Bergen County, NJ are fully prepared and accessible to handle all stages of tree removal.
Get a Quote For Your Home
No Tree Too Big Or Too Small
A and H is a professional tree care company in Bergen County, New Jersey that provides comprehensive tree services to residential and commercial properties. With a team of skilled arborists and state-of-the-art equipment, we offer a full range of tree services, including tree trimming, tree removal, stump grinding, and emergency tree services.
We are committed to provide high-quality tree care services that are safe, efficient, and affordable. We understand that trees are an essential part of the landscape and play a crucial role in the environment, which is why we strive to maintain the health and beauty of every tree we work on.
Overall, A and H, is a reliable, professional, and customer-focused tree care company that provides a full range of tree services to meet the needs of their clients. Our team of experts is highly trained and experienced in all aspects of tree care, and we use the latest equipment and techniques to ensure that every job is done to the highest standards. If you're looking for a reputable tree care company in Bergen County, New Jersey look no further than A and H.
Bergen County, NJ Tree Removal Services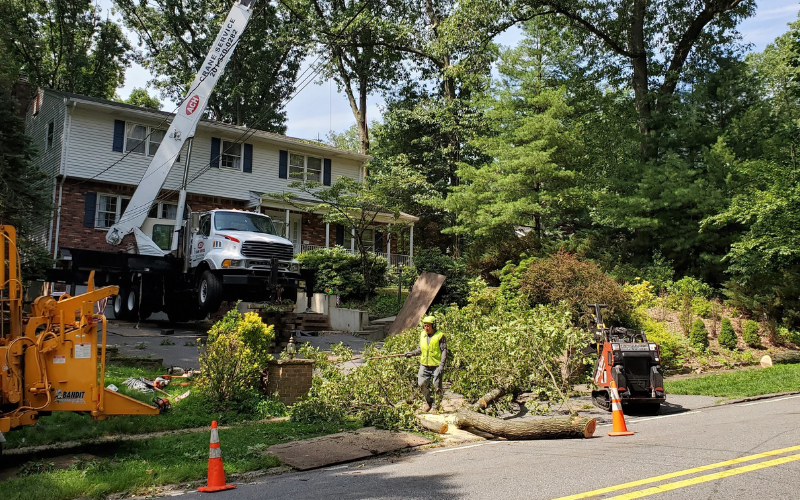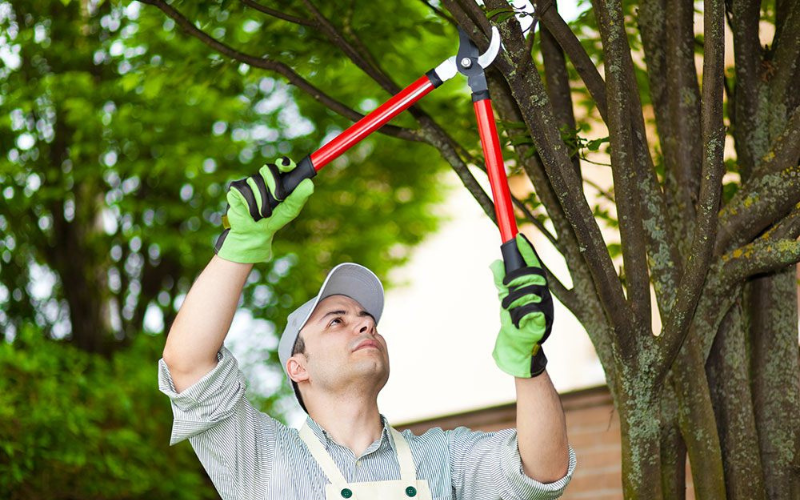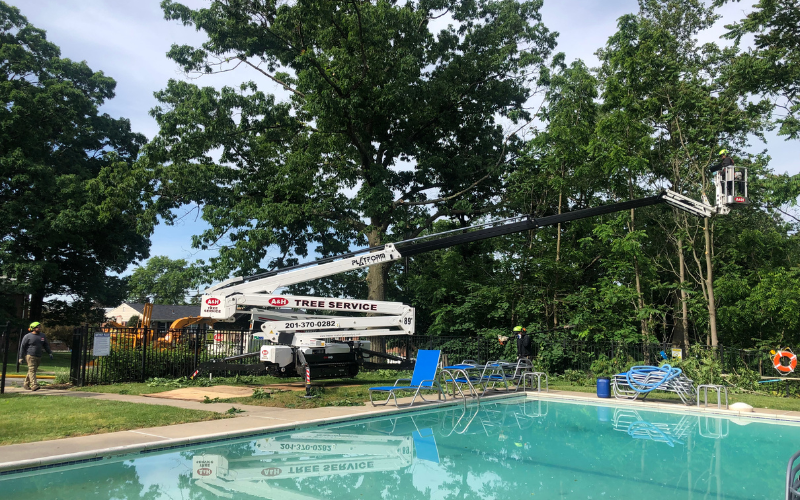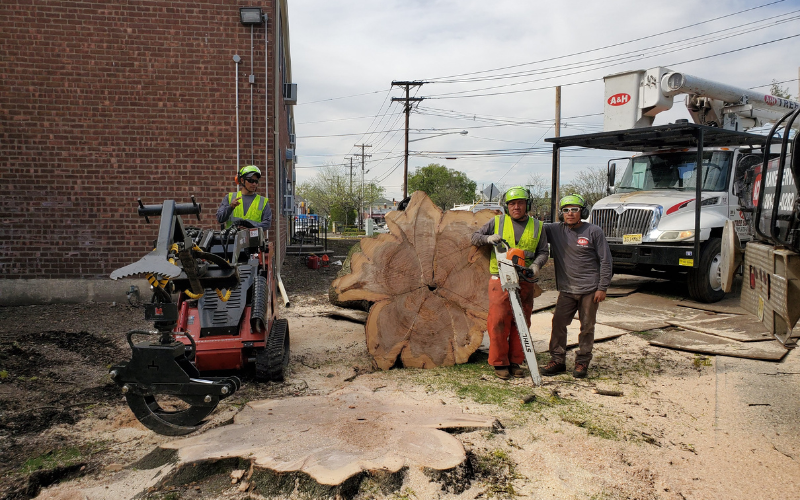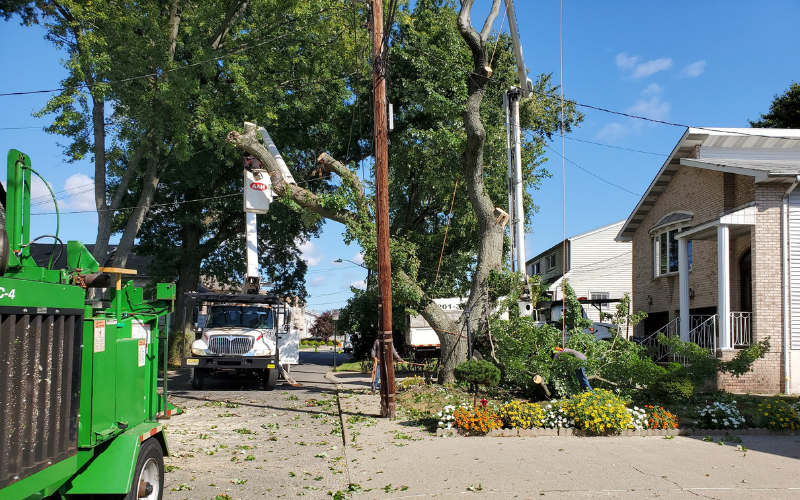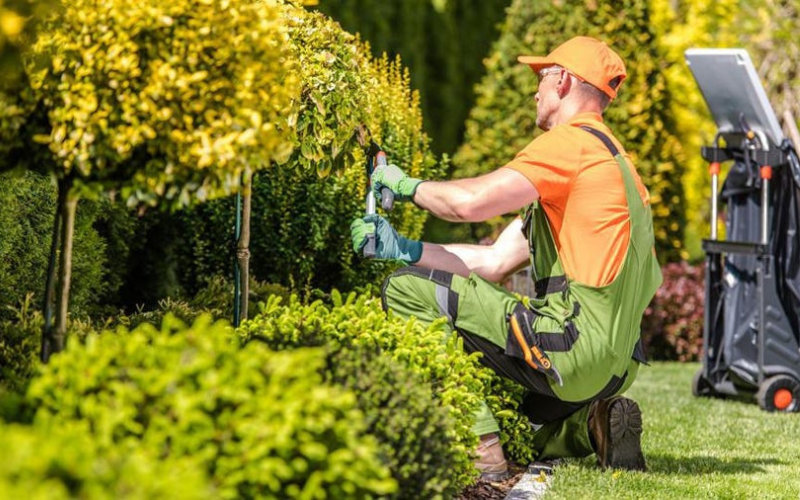 Your Local Experts in Tree Care
A and H takes pride in its commitment to customer satisfaction, and our team of experts strives to provide personalized and efficient services to each of our clients. We work closely with homeowners, property managers, and business owners to understand their specific needs and provide tailored solutions to meet those needs.
We are committed to promoting environmental sustainability. We use eco-friendly techniques and equipment in our tree care services to minimize the impact on the environment.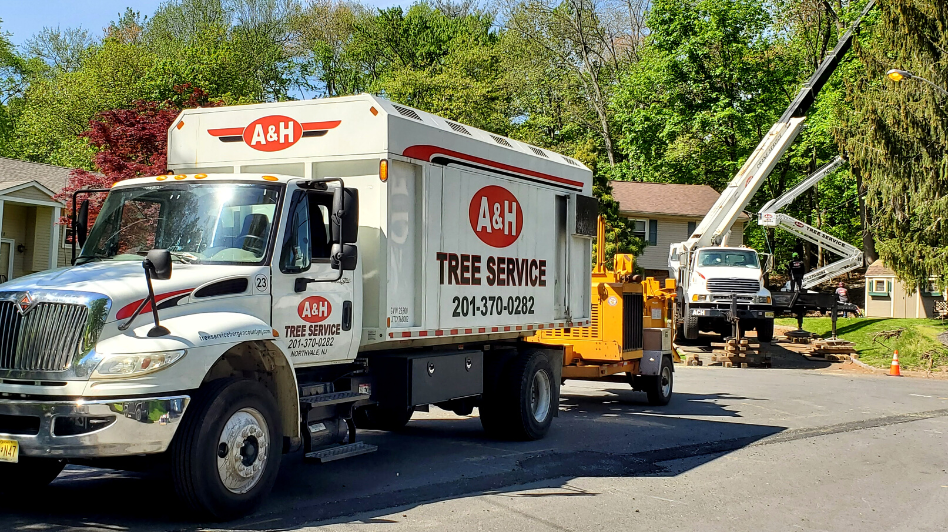 Call For a Quote:
551-277-2757
"A and H Tree service is the absolute best! Don't waste your time shopping for estimates. Not only are they the best price but their service is impeccable. The crew came on time, did everything asked for (and more), and left everything spotless. Couldn't have asked for a better experience."
Joel Negron
"I had an odd request but A&H was able to take care of it! I have a very large, 35+ year old, indoor ficus that was in desperate need of pruning. It took a bit of back and forth to nail down a date, but when thy arrived the tree was hand pruned and no longer is taking over the space. Very happy with the results."
Michael Z
"Very skilled and hard working crew with the right equipment for the job. Competitive pricing too. My lawn took a beating but they promptly returned and restored the lawn with their landscaping crew. I highly recommend A&H."
Tony Lulo
"A&H cut down three trees in my house in early September. I had chosen this company from several of Google's best-rated companies in the first place, but the people I experienced handled things perfectly, like well-trained soldiers. I really strongly recommend this company."
Andy Shin
"Affordable, professional, high quality and clean job. They removed a massive tree from my backyard and made it look easy. I would highly recommend."
Miss. Mints
"Quality equipment, competent personnel, clean and thorough service, follow up, ease of payment. Highly recommend."
JJ Cullen
"I had a dead tree in the front yard. I got a few estimates and A and H gave me the best price. They came in a couple of days and were on time. Very efficient and professional. Left the area clean. Very happy with them. I highly recommend A and H Tree Service."
Michele Mirijanian
"These guys are awesome...huge value...competitive price, they brought a ton of equipment, worked fast and cleaned up perfectly. They were quick to return my calls and are very professional. Can't recommend enough."
Ian Scott
"Had a tree come down on my property that fell into my and my neighbors yard. They came and checked it out very soon, provided a fair estimate and did a great job removing the tree, cleaning up after the job was done and provided any and all paperwork needed for me to submit an insurance claim initially. Very much recommend A&H."
Justin Lehman
Call Us Now For a Free Quote
Our Tree Service staff in Bergen County, NJ will be happy to come by your house for a free on-site consultation.
Accepted Payment Methods
We accept MasterCard, Visa, Cash, certified Checks, Venmo, Zelle, and Cash up.